RETURNING CITIZENS CAN REGISTER TO VOTE IN
We made history by passing Amendment 4!
Returning Citizens can register to vote starting January 8, 2019.
We are a grassroots, membership organization run by returning citizens who are dedicated to ending the disenfranchisement and discrimination against people with convictions.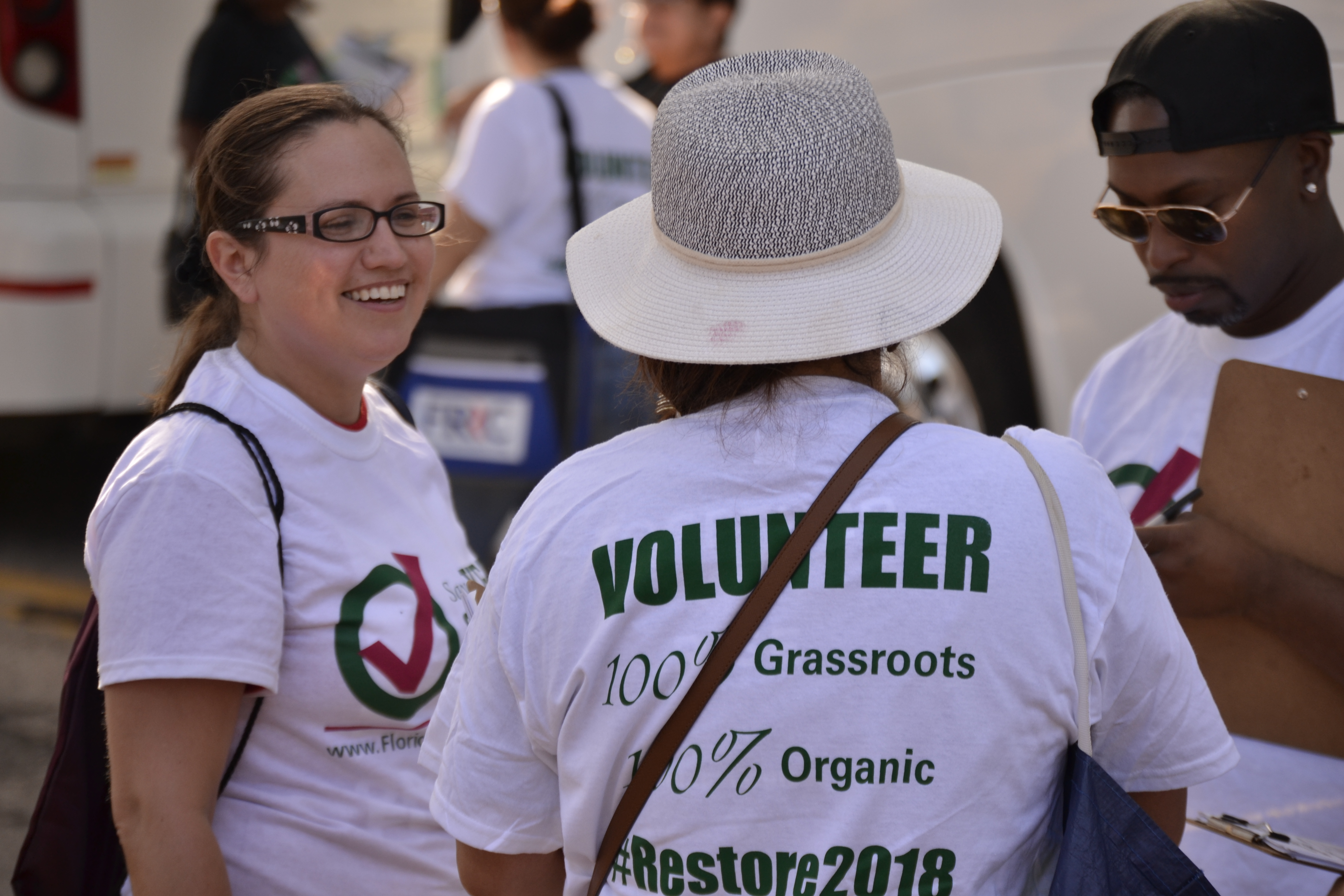 "This is the first time in my life that I will not be able to vote."
OUR APPROACH
The platforms and values of the FRRC.
Subscribing here is one of the best ways to receive updates to what is happening with the FRRC. We love your support and truly appreciate you taking interest in our cause!



Together, we can make a change.
Increase In Number of Women Incarcerated Since 1980
Returning Citizens in the US That Cannot Vote
Adult Population in FL with a Felony Conviction
Floridians are Disenfranchised